Wellfleet Services


Commercial Cleaning


Installations


Industry Resources
COMMERCIAL CLEANING

LESS DOWNTIME = INCREASED REVENUES
New technologies have made commercial carpet and upholstery cleaning as much a science as an art. Wellfleet proudly stands at the forefront of both, offering your business a better, more cost effective cleaning option than even in-house staffs can provide.
THE BOTTOM LINE IS, WE GET YOUR BUSINESS BACK IN OPERATION FASTER
Isn't that your primary goal, after all? Wellfleet's advanced technology, coupled with our old-fashioned attention to detail, produces cleaner upholstery and carpeting in less time. Plain and simple.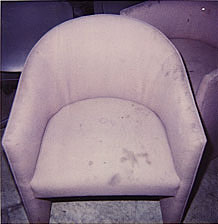 Wellfleet uses the most advanced cleaning technology.
Upholstery fabrics and carpets are designed to trap and hold all types of contaminants such as dust mites, dirt, smoke, mold, and bacteria. Any or all of these can cause the allergic effect known as "Sick Building Syndrome". This is responsible for absenteeism, decreased productivity, and negatively impacts your business. Also, many of the chemicals used to clean upholstery fabrics, and carpets contain solvents which can cause allergic reactions for weeks after cleaning. Many solvents are non-biodegradable, and reduce indoor air quality by emitting harmful and unpleasant vapors for extended periods. These solvents also promote early re-soiling of just cleaned fibers.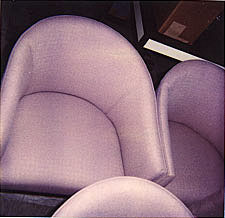 With our solvent-free continuous flow cleaning process you can improve your business environment, and extend the life of your furniture or carpet investment.
This environmentally sound cold water process removes stains, odors, smoke, dust, chemical residue from previous cleaners, and other contaminants with mimimal disturbance to your work flow or business activity.